Celebrate the Gift of Hearing with an  Evening of Music and Help Raise Funds and Awareness for Children with Hearing Loss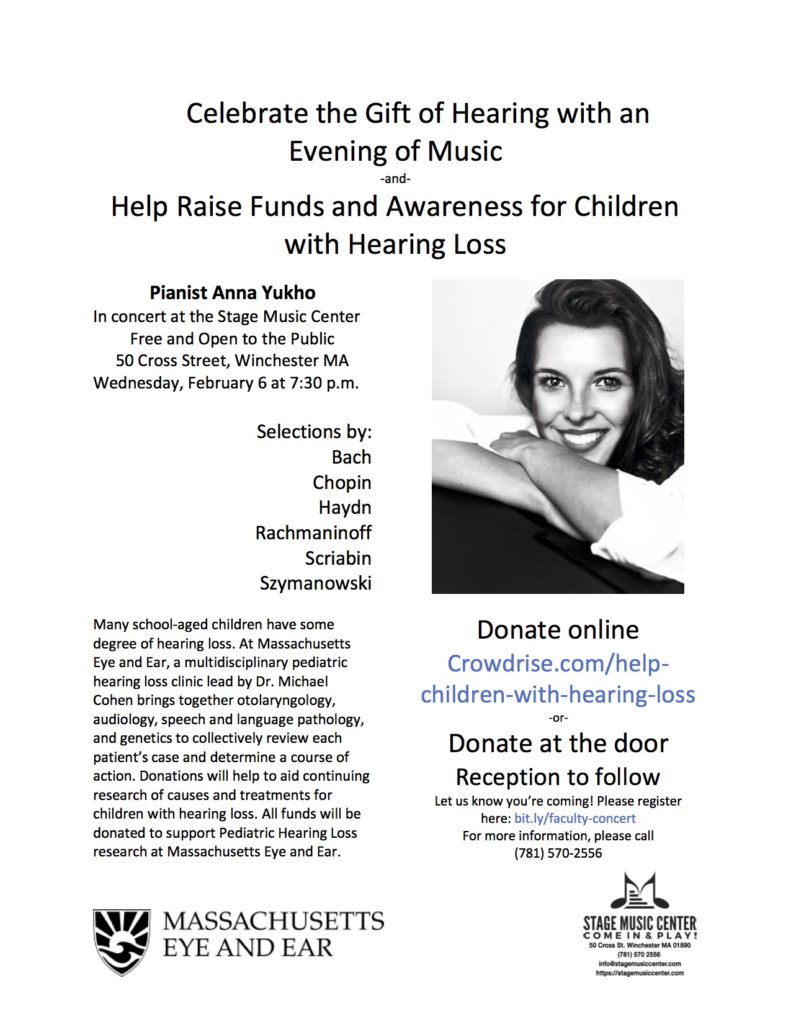 Pianist Anna Yukho
In concert at Stage Music Center – 50 Cross Street, Winchester MA
Wednesday, February 6 at 7:30 p.m.
Many school aged children have some degree of hearing loss. At Massachusetts Eye and Ear, a multidisciplinary pediatric hearing loss clinic lead by Dr. Michael Cohen brings together otolaryngology,
audiology, speech and language pathology, and genetics to collectively review each patient's case and determine a course of action. Donations will help to aid continuing research of causes and treatments for children with hearing loss. All proceeds will be donated to the Pediatric Hearing Loss Clinic at Massachusetts Eye and Ear.