About | Our mission, history, and people
About the Chamber
/

Our Mission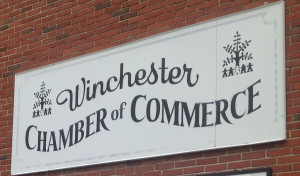 We help make Winchester better for business…and for the community as a whole! The Chamber is a non-profit organization with a volunteer board of directors and several hundred members who pay annual dues for membership.
Our members include businesses, community members, entrepreneurs, nonprofit groups—and in recent years—more and more home-based companies and individuals. 
Our mission? We promote and serve member businesses, and through our many programs and initiatives, we foster a strong economic climate consistent and in harmony with the character and culture of Winchester, MA. Scroll down to learn more about the Chamber and its leadership.
SaveSave
SaveSave
SaveSave
Our Work
/

How We Help YOU Thrive
Facilitate access to business people & potential clients
Foster powerful local connections
Provide business exposure and support
Enhance our community together
We have SO MUCH to offer you…You'll get a member profile on this web site and a bi-weekly newsletter. Network both informally (such as at our very popular 'BYOCs') and at our more structured, open board meetings & luncheons. Attend a Women of Winchester 'WOW' event. Benefit from our advocacy for business-friendly tax classification and the work of our Economic Development Committee. And last, but certainly not least—get a voice with local government. Don't miss out on membership in 2017!
---
Our History
/

Proud History, Always Evolving
"From the start, chamber members have been people who care about the socioeconomic climate of Winchester. They join because the chamber gets things done with one voice…by working together on important initiatives." –Cathy Alexander, Executive Director
The Winchester Chamber of Commerce opened its doors in 1978 with 85 members that first year. Today the membership number stands at approximately 300.
Our members still include traditional businesses such as banks, real estate agents, accountants and retail shops, but we are proud that the diversity of our membership increases every year. Today many of our businesses are also based in a home setting, and we have many entrepreneur members too.
Many of our businesses have on-line aspects of commerce, and for sure, many of our businesses operate not only in Winchester but also beyond our town's geographical borders.
While our core mission remains the same as the day we opened our doors, how we serve our members and strengthen business is continually evolving.
Please read through the Initiatives and News page on this web site to find out more about what we are up to.
---