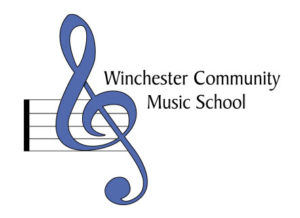 Staff Accountant
SUMMARY
As a member of the operations team reporting directly to the Business Manager, the Staff Accountant manages the daily financial activities of the enterprise; ensures compliance with school policies and procedures, state, and federal regulations. Maintains the school's system of accounts and keeps books and records on all school transactions and assets. Has responsibility for multiple functions, including AR, AP, payroll, cash management, month-end closings, budgeting, and benefits management. Non-exempt position, approximately 20-25 hours/week, paid hourly. Schedule can be flexible, afternoons preferred.
KEY ILLUSTRATRATIVE DUTIES AND RESPONSIBILITIES
(The following are representative examples of the principal tasks to be accomplished but are not considered to be all-inclusive.)
Manages cash, donation-related receipts, accounts receivable, and credit and collection functions, ensuring timely processing of invoicing and payments.
Processes accounts payable and cash disbursements in a timely manner.
Prepares bi-weekly payroll for faculty and staff; manages the school's benefits plans.
Processes quarterly invoicing of programmatic outreach sites.
Assists in all monthly reconciliations and closings.
Assists in budget preparation and tracking.
Assists in payroll management and payroll related benefits such as vacation accrual, sick leave accrual, 403(b) plans, and insurance subsidies.
Assists in management of insurance policies and renewals, e.g. health, workman's comp, disability.
Helps maintain accurate documentation of business office processes and procedures.
Performs miscellaneous job-related duties as assigned.Minimum 1-2 years related experience, plus completion of an undergraduate degree in Accounting or Business. Alternatively, minimum 3-4 years related experience, plus actively pursuing undergraduate degree in Accounting or Business.Must demonstrate strong customer care skills, initiative, and the ability to work independently. Ability to maintain confidentiality is critical. Requires a strong team player with the ability to prioritize as well as to work collaboratively with the business manager. Must be highly proficient in Microsoft Office applications, with advanced skills in Excel and ADP Workforce Now. Must have experience with accounting/payroll software(s), experience in Sage 50 Accounting highly desirable. Non-profit accounting experience preferred.Compensation and BenefitsTo Apply
For immediate consideration, submit letter of interest, resume, and references to the attention of Robert Palmer, Business Manager, at info@winchestermusic.org. No phone calls, please. Only those selected for interviews will be contacted. WCMS is an equal opportunity employer and encourages candidates of all backgrounds to apply for this position.
WCMS offers a competitive hourly rate commensurate with experience. Benefits include access to: a 403b tax-deferred annuity retirement savings plan through TIAA, 25% WCMS tuition discount for employee and immediate family members, and paid sick time in accordance with the MA Sick Leave Law.
 
QUALIFICATIONS