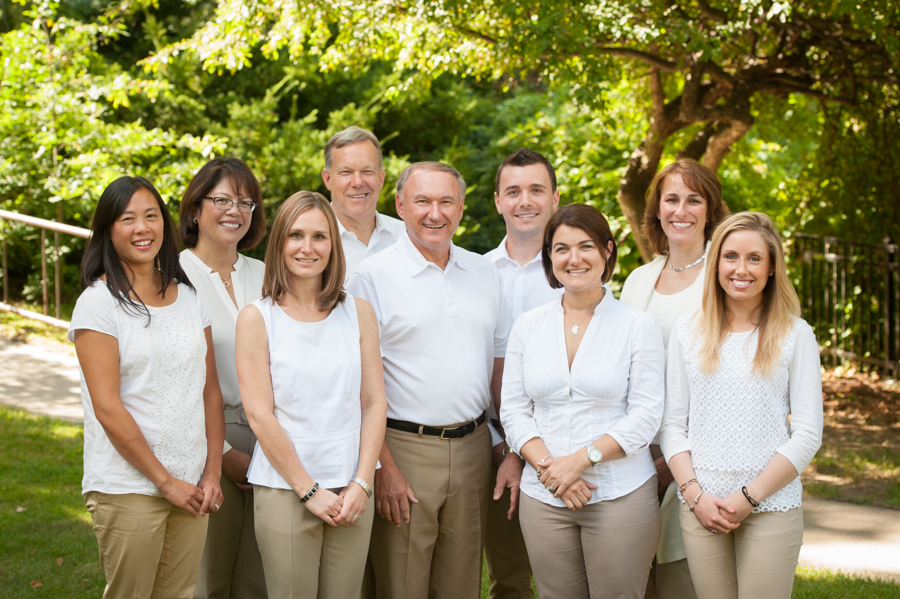 For 40 years, the PDA Dental Group (formerly Pediatric Dental Associates) has provided pediatric and orthodontic dental care to generations of families in Winchester and surrounding towns. Creating caring relationships with our patients and connecting with our community, we have built a strong reputation for high quality oral healthcare.
Founded in 1974 by Dr. Joseph O'Donnell, our practice started out as a small, part-time office in Winchester. As the practice grew, Dr. O'Donnell moved into a larger space (which is now our current location) and hired a second pediatric dentist, Dr. Gary Warrington. Our success in treating children and our reputation allowed us to expand beyond pediatric dentistry to include orthodontics. As the practice grew, additional pediatric dentists joined the team as well as the addition of a second location in Reading to expand our specialties to include adult dentistry. At that time, our practice became PDA Dental Group.
Voted by Boston Magazine as Top Dentists in 2017, our pediatric dentists have specialized training in the treatment of infants, children and adolescents to prevent, diagnose, and treat your dental conditions. Together with our staff members, our doctors make children feel at ease in the dental office by creating an environment where your child feels safe and comfortable—and can even have fun! We work to ensure that our young patients have a positive experience, from their very first visit.
A healthy smile starts with the first tooth! We see our youngest patients beginning around their first birthday, when we begin teaching them (with help from mom and dad) good oral hygiene practices that will last throughout their lifetime. We know prevention is key—and we teach that. Each checkup includes a trip to our on-site "prevention center," where we teach children about tooth brushing, flossing and rinsing. We also provide parents with recommendations and advice about the use of topical fluorides, sealants, proper diet and healthy foods to promote good oral health.
Our top priority in our orthodontic specialty is to provide your child with the highest quality orthodontic care in a friendly, comfortable environment. We utilize the latest technological advances in the industry and a personalized plan to ensure that your child receives the most effective orthodontic treatment possible. And that will make you both smile.
PDA's team of highly trained of doctors and staff members dedicated to each specialty, are here to help you achieve a beautiful smile and a lifetime of good dental health in a safe, friendly facility with the latest equipment and technology. We care deeply about our patients and we treat them like family.